We are not accepting registrations anymore! Thanks for showing interest! Keep checking the events page and our social media handles for more events! Thanks!

Digital Marketing Session
It's a known fact that Google dominates the search engine market. But did you know, it uses 200 signals to determine a page's position in its Search Results?
The key question then is, do you need to rank for every single factor?
Not quite.
There are universally known best practices, tools and techniques you should focus on, as a starting point, to generate interest from your target audience, drive more traffic and in effect, qualified leads.
If you're starting out with applying digital marketing practices to your business, this session will cover some of the basics (101) you need to know to equip yourself to rank faster and better in 2019.
Brief profile of Natasha Lorraine :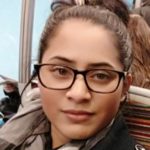 Natasha Lorraine - Founder, The Words Edge
Natasha Lorraine Menezes is a Marketer with close to 10 years experience in Myntra, Reliance Retail and WGSN. She is a guest Writer for Deccan Herald, Times of India, YourStory & Entrepreneur, published Author and Speaker at Startup events.
LinkedIn: https://www.linkedin.com/in/natasha-lorraine-menezes/