Brief Session on Demystifying Blockchain
Session Brief:

Blockchain is a new age technology that is yet to be explored to its full potential. New age entrepreneurs want to adapt & integrate Blockchain technology to their offerings but they are unaware of the process they need to follow to effectively implement it. Mr. Kunal Karani will be taking up the session to brief the start-ups about the basic of blockchain technology & demystifying the process they need to follow to implement it irrespective of the sector start-ups are working in.
Brief profile of Mr. Kunal Karani: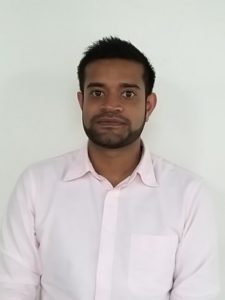 Kunal Karani is the co-founder and COO of Ledger Blocks a blockchain-based fin-tech start-up. Before Ledger Blocks he used to serve as the CEO of Turing Labs, a boutique blockchain consulting firm working with major governmental and private organizations. He was responsible for building new blockchain solutions aimed at enhancing various industries – healthcare, supply chain, e-identity (KYC).
His focus has been new-age technologies that are causing a paradigm shift in the way the world does business. He has proactively contributed to digital transformation by driving the mass adoption of blockchain technology.
Kunal is a 3-time entrepreneur with a deep understanding of several industries. He worked with Toyota Tsusho where he was managing the supply chain process for a range of stainless steel products. A Purdue University alumnus, Kunal brings to the table extensive international experience after spending a good part of his life in the US and Japan.
Event Schedule:
03:00 P.M – 04:30 P.M. :  Session on Demystifying Blockchain.
LinkedIn Profile:
https://www.linkedin.com/in/kunalkarani/