Session on Value Proposition Design
Session Brief:

What's your value proposition? How do you add value to consumers' lives?
Value Proposition Design is the new hit framework for innovating products and services that people actually want because they are useful in helping them achieve what they want to achieve. There's no theory in Value Proposition Design, its pure application for front-line innovation practitioners.  That said, the Value Proposition is built around a big idea; that successful innovation is all about creating value though utility – helping people achieve what they want to get done in their work and life. It's not about technology, trends or products; it's about helping people get stuff done.  In other words uccessful innovation is about creating a fit between the jobs people want getting done and what you sell. In short, Value Proposition Design is about achieving product-market fit. In this vision of value-based innovation, products and services only have value to the degree they assist in helping people get their job(s) done.
Mr. Amit Lallwill be taking up this session to educate the start-ups on how they can add the ideal value proposition to their offerings & make it for attractive for their customers.
Brief profile of Mr. Amit Lall: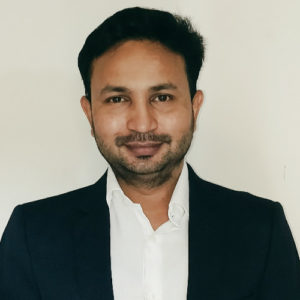 Mr.Amit heads Workplace Solutions for the Corporate Services segment with Sodexo India. With a career spanning 15 years within Global Consulting and Strategy roles with Global organizations, Amit as delivered end-to-end Strategic Transformation of the India/Global CRE organization of a Global IT giant. He brings rich experience in CRE Transformation, Workplace Strategy & Change, and Workplace Technology within Indian and Global landscape. He is passionate about helping clients create Intelligent Workplaces that augment Quality of Life of the occupants and create engaging & purposeful Consumer Experiences based on a solid foundation of Workplace Strategy, Design and Technology.
He holds the MRICS designation from RICS and is currently enrolled for the MCR.w program with CoreNet Global. He also holds multiple industry certifications with Project Management, Business Analysis and Change Management.
Event Schedule:
12:00 PM – 01:30 PM :  Session on Value Proposition Design
LinkedIn Profile:
https://www.linkedin.com/in/amitlall14/