Strategy & Start-up Entrepreneurship
Arguably Strategy remains the highly (ab)used word in business language today. Therefore some term it unnecessary and focus on execution. Others still talk about strategy as the guarantee of success only if you get it right. What is it? Is it relevant to highly uncertain and often resource constrained environment that start-up face? If yes how do you go about it?
Dr. Nilesh Khare will share his perspective bringing together his experience from mentoring start-ups, consulting, and academia.
Brief profile of Dr. Nilesh Khare :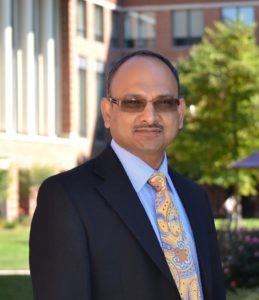 Dr. Nilesh Khare is an academician, corporate trainer, CEO Coach, advisory board member, and a management consultant. Dr. Nilesh brings over 22 years of experience spanning consulting, social entrepreneurship, corporate life, and academia in India, USA and UAE. Dr. Nilesh is passionate about quality applied education, continuous improvement, institution building, critical, logical and scientific thinking, business problem solving, and teaching and training in strategy and related subjects.
Currently, he is the Dean, Executive & Distance Education, Professor of Strategy at the JLU and the Director, Jagran Lakecity Business School (JLBS), flagship business school at the university. He visits IIMs and other institutions as well. He also serves on the mentor panel of IIM Kolkata Innovation Park, as a member of investment committee for SME focused fund, and on the advisory boards of US based startup and an NGO—Muskaan Dreams, dedicated to educating shelter homes kid and digitalizing poor and rural Govt schools, and India Needs You, dedicated to building conscientious leadership capability for variety of areas in India. He is also volunteering with Govt. agencies such as MP police on police reform projects and MP planning commission.
He earned his Ph D in Strategy from Fisher College of Business, the Ohio State University, Columbus, OH, USA and taught there first as a graduate scholar and then as a faculty. He is also an MBA (Finance and Marketing), CFA(India), and BE (Electronics and Telecommunication from MNIT, Jaipur). He was awarded gold medal in CFA(India) beta group and earned national scholarships.
Dr. Nilesh has advised leading corporates in India, UAE and USA on strategy formulation, evaluation, and implementation. He conducts corporate management development programmes focused on strategic management areas. He works with a range of institutions from startups to MNCs across industries. Over the years, some of his top Indian clients include Taj Group of Hotels, VSNL, Marico Industries, Times of India group, BPCL, and DHFL. He coaches CEOs including of startups. Some of the startups he is working with are in the fields of Cloud based SaaS tools in project management and technology innovation in specialty chemical manufacturing business from the USA, and AI and machine learning in India. Earlier he worked with management consulting firms such as PwC and the Henley Center in India, and KPMG in South Africa.
He has presented his research at the most prestigious international conferences in his field such as annual conferences of SMS, ACAC, and AoM. He also serves as invited reviewer for journals such as JIBS, JMS, SEJ etc. His research in strategic management area focuses on clarifying and integrating theories that inform firms' boundary decisions. These decisions are related to issues such as vertical integration, outsourcing, offshoring, strategic alliances and diversification. Additionally, he also conducts research examining boundary choices of public, commercial, quasicommercial, and NGO organizations in the context of poverty alleviation and public services. In particular, his work focuses on microfinance context.
Dr. Nilesh relocated to Bhopal, India, in June 2017 from the Fisher College of Business. He lives in Bhopal with his wife, kids, and parents.
LinkedIn
Profile: https://www.linkedin.com/in/nileshkhare/
Event Schedule:
03:00 P.M.–06:00 P.M  :  Strategy & Start-up Entrepreneurship