Technical & Legal Aspects of Cyber Security Threats on Start-ups
Session Brief:
In the current scenario where more & more start-ups are actively building up their enterprise around their applications & websites, a lapse in cyber security protocol could pose a great threat that will hamper the operations of the start-ups. Threats of cyber security cannot be overlooked if the start-up aims to establish themselves as a credible player in the market.
Mr. Ankur Rajput, will take up the session guiding the start-ups over the basic checks they must keep in mind to overcome the cyber security treats
Brief profile of Mr. Ankur Rajput: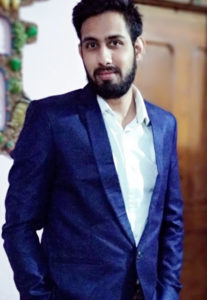 Mr. Ankur Rajput is an assistant professor of Mobile Wireless & cloud Computing Security at the National Law Institute University, Bhopal. He received his Master's in cyber law and Information Security from NLIU Bhopal and his B.E in Computer Science from Acropolis Institute of Technology, Bhopal. He started his career as Senior Security Analyst from Price water house Coopers (PWC) Mumbai and worked in designing secure network architecture of financial bank. He also served Infosys Ltd, Bangalore for short span of time as Security Consultant in privacy domain and performed privacy impact assessments for many of their subsidiaries.
He has done online certification in Vulnerability Assessment and Penetration Testing from University of Maryland, college park, 'Number Theory & Cryptography' offered by University Of California San Diego and 'Cryptography and Information Theory' from University of Colorado System by Coursera Platform. His Research Area includes Cryptography and Network Security, Web Application Security and Information Technology Auditing. Currently he is working on a research project of Crypto Assets and its inclusion in Indian Economy.
Event Schedule:
03:00 P.M.–05:00 P.M  :  Technical & Legal Aspects of Cyber Security threats on Start-ups